Click Here To Book
Optional Extras
Breakfast:
Continental Breakfast is optional for $10.00 per person or a Hot Buffet Breakfast for $15.90 per person
Extra Children:
Children under 12yrs are no charge if sharing adults bed. Otherwise a $15.00 charge per extra child applies.

Extra Adults:
Additional Occupants over 12yrs of age are charged at $25.00 per extra per person in the same room.
Booking Policy
Booking Policy To secure a confirmed booking, credit card details are required as security for the accommodation charges. This secures the room for the period of your intended stay and guarantees your room upon arrival. If you wish to stay beyond the period of your original booking we request that you advise us as soon as you are aware so that we may extend both the booking and your occupancy of your original room.


The Best Western Astor Metropole contains a range of accommodation options. At the Best Western Astor Metropole Hotel you can also stay in our newly completed modern Tower Apartments and Club and Executive Apartments in the Metropole Tower.
All Tower Apartments at the Best Western Astor Metropole Hotel are smartly furnished with modern facilities. Each room type in the original Astor building has its own unique character and all have been individually furnished and decorated to retain both the Astor original colonial charm.

When staying with us at the Best Western Astor Metropole Hotel & Apartments you can be assured of a stress-free and relaxing stay with Brisbane's City Centre at your doorstep.
Tower Apartments

The Open Plan Tower Apartments are situated in the new Metropole Tower building, adjoined to the original Astor Building.

All Twin & Triple Tower Apartments are self-contained with full cooking facilities (a microwave, 2 hot plate stove and oven), tea & coffee making facilities, ensuite, TV, free in house movies, room safe, iron & ironing board, dial up internet access, telephone and most (not all) with private balcony. These spacious open plan Apartments are located between the 5th and 8th floors.

All Single or Double Tower Apartments have a microwave, tea & coffee making facilities, ensuite, TV, free in house movies, room safe, iron & ironing board, dial up internet access, telephone and private balcony. These spacious open plan Apartments are located between the 5th and 8th floors.

---

Bedding Configuration:
Double
1 Queen Bed


Book Now

Room Info
Twin
1 Queen Bed & 1 Single Euro



Triple

2 Single Beds & 1 Single Euro




Check our Special Rates page for our current best room rates and packages. Rates will vary during special events eg. New Year, Conferences, Special Sporting & Entertainment
events etc

---
Interconnected Tower Apartments

The Open Plan Interconnected Tower Apartments are situated in the new Metropole Tower building, adjoined to the original Astor Building.

Interconnected Tower Apartments are 2 separate Tower Apartments located side by side interconnected with a common foyer area. There is one interconnected Tower Apartment on each floor.

All Interconnected Tower Apartments have the same facilities as a singular Tower Apartment. They are self-contained with full cooking facilities (a microwave, 2 hot plate stove and oven), tea & coffee making facilities, ensuite, TV, room safe, iron & ironing board, dial up internet access, telephone and most (not all) with private balcony. These spacious open plan Apartments are located between the 5th and 13th floors.

---

Bedding Configuration:

2 Tower Apartments Interconnected


4 Guests - 2 Queen Beds and 2 Single Euro Beds


5 Guests - 1 Queen Bed, 2 Single Beds and 2 Single Euro Beds


6 Guests - 1 Queen Bed, 2 Single Beds and 2 Single Euro Beds


Book Now

Room Info
Check our Special Rates page for our current best room rates and packages. Rates will vary during special events eg. New Year, Conferences, Special Sporting & Entertainment events etc

---
Club Apartments

The Open Plan Club Apartments are situated on the 11th, 12th & 13th Floors in the new Metropole Tower building, adjoined to the original Astor Building.

All Twin & Triple Club Apartments are self-contained with full cooking facilities (a microwave, 2 hot plate stove and oven), tea & coffee making facilities, ensuite, TV, free in house movies, room safe, iron & ironing board, dial up internet access, telephone and most (not all) with private balcony. These spacious open plan Apartments are located on the 11th, 12th & 13th Floors and enjoy fabulous views.

All Single or Double Club Apartments have a microwave, tea & coffee making facilities, ensuite (shower only), TV, free in house movies, room safe, iron & ironing board, dial up internet access, telephone and private balcony. These spacious open plan Apartments are located on the 11th, 12th and 13th Floors and enjoy fabulous views.

---

Bedding Configuration:
Double
1 Queen Bed


Book Now

Room Info
Twin
1 Queen Bed & 1 Single Euro

Triple

2 Single Beds & 1 Single Euro Bed


Check our Special Rates page for our current best room rates and packages. Rates will vary during special events eg. New Year, Conferences, Special Sporting & Entertainment
events etc

---
Executive Apartments

The Metropole Tower includes a number of Club Floors on the higher levels incorporating the Club Tower Apartments which offer that enjoyable extra level of service and facilities with Executive Apartments on the top two floors offering that little further all-round extra again.

---

Bedding Configuration:
Double
1 King
Book Now

Room Info
Twin
1 King
1 Single
Triple

1 Queen
OR 2 Queen
1 Single

Check our Special Rates page for our current best room rates and packages. Rates will vary during special events eg. New Year, Conferences, Special Sporting & Entertainment events etc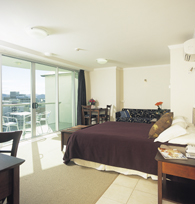 Tower Apartment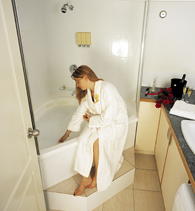 Tower Apartment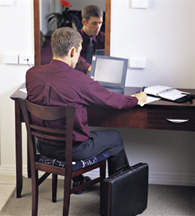 Tower Apartment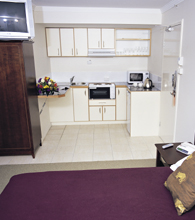 Tower Apartment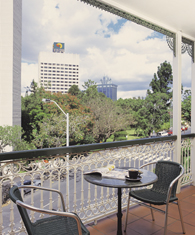 Balcony Room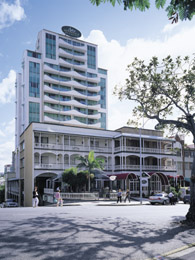 Front of Best Western Astor Metropole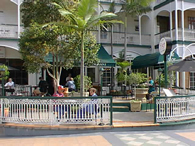 Restaurant Terrace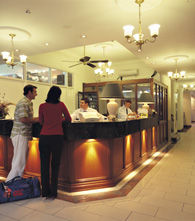 Hotel Foyer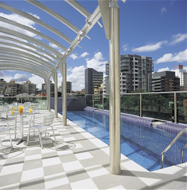 Pool