Directions to the Best Western Astor Metropole Hotel Close Window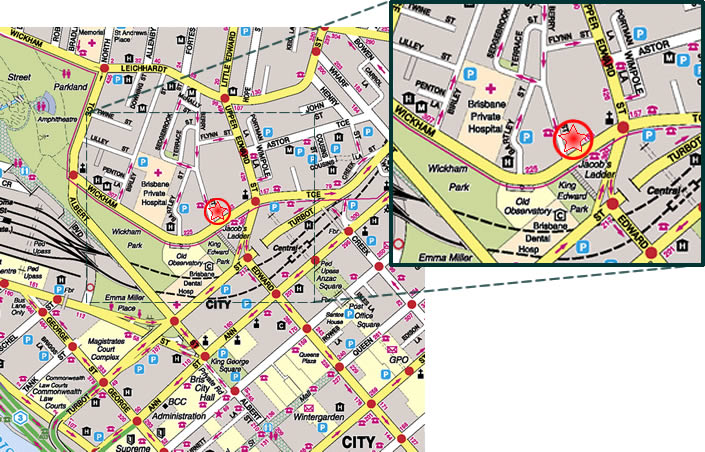 From the West (Toowoomba, Ipswich)
You enter the outer Brisbane suburbs on Ipswich Road, continue along Ipswich Road, through the suburb Annerley, pass through the traffic lights of the intersection with Juliette Street on your right, continue to the next set of traffic lights moving into the right hand lane turning right at those lights into Cornwall Street (following the signage to the Freeway F3)
Proceed along Cornwall Street in the left hand lane until you see the further directional sign to the Freeway F3, turn left and enter onto the Freeway and proceed into the city.
Move to the right hand lane and take the Turbot Street Exit to the right, cross the intersection with George Street (traffic lights) then cross the intersection with Albert Street (traffic lights) then move to the left hand lane and take the left hand fork as you approach the next intersection (before you reach that intersection) which takes you into Edward Street.
Proceed to the next intersection with Wickham Terrace ( traffic lights) turn left into Wickham Terrace and the Astor is then approximately 50 meters on your right (on corner of Berry Street )
Do a U-turn and park in our front parking zone area, check in and receive directions to our car parks.