Directions to the Best Western Astor Metropole Hotel Close Window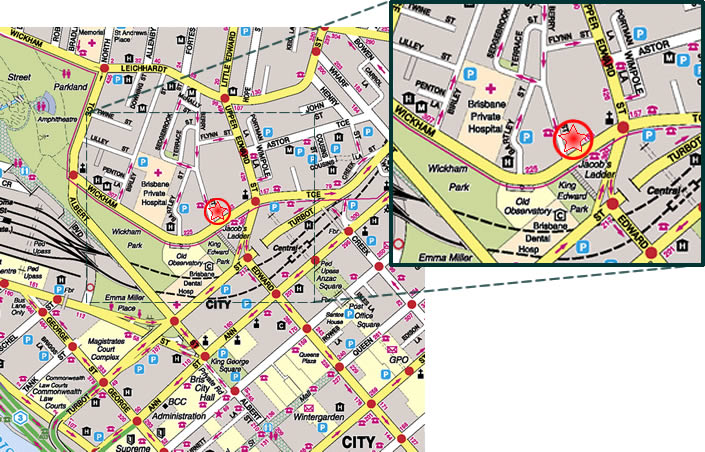 From the North (Sunshine Coast, Nambour, Gympie, Maryborough etc.)
You enter the outer Brisbane suburbs on Gympie Road and continue along Gympie Road which changes name to Lutwyche Road and changes name again to Bowen Bridge Road (remaining at all times the main motorway)
Continue along Bowen Bridge Road passing the Royal Brisbane Hospital on your right, cross Gregory Terrace, move to the right hand lane and take the next turn right into Water Street .
Proceed along Water Street across Boundary Street ( Water Street changes name to Little Edward Street) across Leichhardt Street (Little Edward Street changes name to Upper Edward Street ) then through a set of traffic lights passing Astor Terrace on your left then to the next traffic lights being Wickham Terrace.
Turn right into Wickham Terrace and the Astor is on your right on the next corner with Berry Street, do a U-turn and park in our front parking zone, check in and receive directions to our car parks.